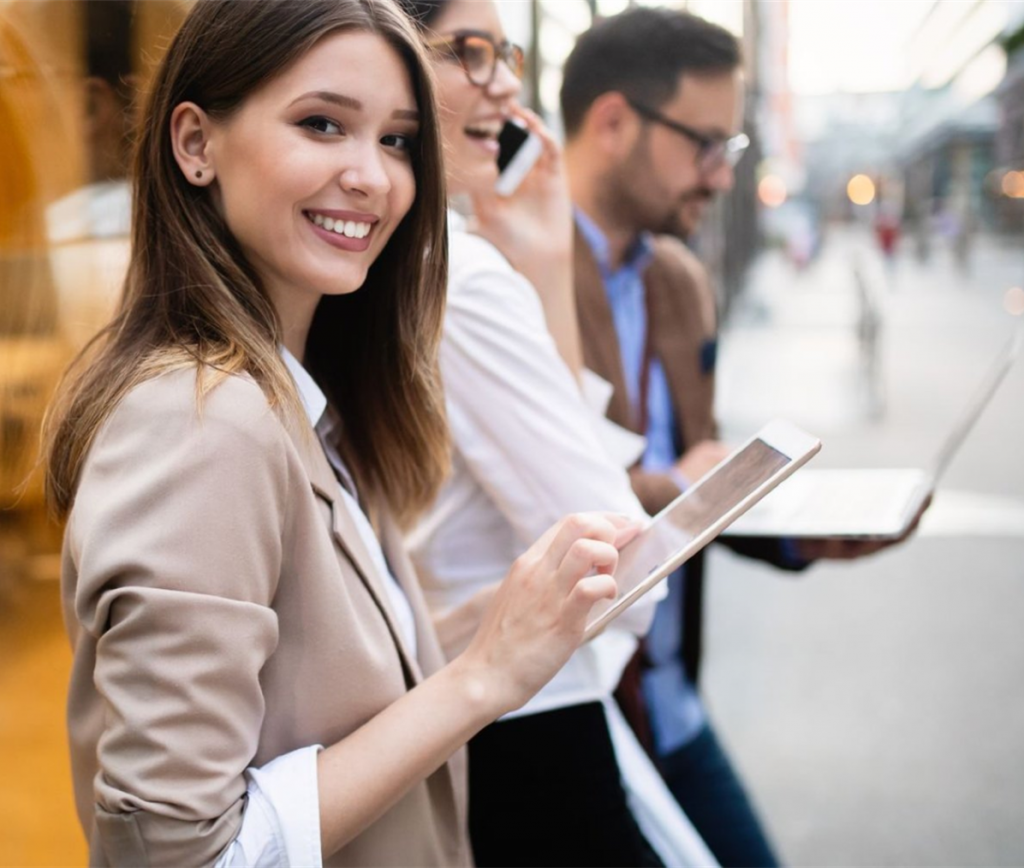 Are you one of those people who believe email marketing is dead? If you are, then this article is for you! While email marketing is not dead, by any stretch of the imagination, that's not the focus of this article. It is true, text message marketing is on the rise. With more than 5 billion people on the planet who can send and receive SMS messages, and 75% of consumers are OK with receiving messages, maybe it's time to take a look.
Here are some interesting facts that make SMS Marketing more compelling more than ever.
SMS messages have a whopping 98% open rate.
Text messages have a 209% higher response rate than phone, email, or Facebook.
90% of SMS messages are read within 3 minutes.
Consumers redeem SMS-delivered coupons 10 times more than other types of coupons.
Given the above information, let's dive into three ways you can use SMS Marketing in your small business.
Opt-In Campaign While Speaking
Whether you are speaking at a live event or using live streaming text message opt-in campaigns are an excellent way to build your text message (SMS) mailing list. One of the best methods is to provide some kind of freebie to your audience. If you don't have a freebie and don't know where to start, click here for some ideas.
Choose a freebie that you know your audience will be interested in. Ask them to text a specific keyword to your SMS text number. In return, the system will respond to the message with a link or instructions on how to get that freebie.
Use this strategy either throughout your presentation as your CTA (Call to Action) or use it at the end of your presentation or interview. Many times, you can also post your CTA in the chat or comments so that people don't lose it or forget it.
Want to try it out? Text the word … mastext … to 702-710-8243 to receive a free copy of this article.
Opt-in Campaign from a Landing/Lead Capture Page Promo
What is it that you are trying to promote in your business? Is it a product, a service, or an event? Regardless, create a free something that you are willing to give away in exchange for someone's contact information. Make it very valuable to them in order to get them to give up their info. Don't be a cheapskate about it. If they don't see value in it, they will never give you their contact info.
If you don't know what to do for a lead magnet, check out this article for some ideas.
From there the process is similar. Send them to a landing page such as https://stanNshields.com/nowsite. Nowsite offers a full suite of tools for small business owners to market their business online. Try it and see the response. On your site is a form to capture name, email, and mobile phone. Don't make the mobile number a required field. Those who are comfortable leaving the number will, others won't.
In this scenario, you will capture some email and some text messages and sometimes all the contact info will be given. You will also be delivering the text message and an email response to the recipient. They are unlikely to miss it by doing both. However, keep in mind that the more info you ask for the less likely they are to give you anything. You will need to test to see what works best.
Opt-in Campaign on Social Media
The third way to use it is in social media. Start a conversation with someone just like you would any other time around something relevant and where there is a common interest. Please don't spam people on social media and just blast out your text number. All you will do is alienate people and turn them off. You'll then be defeating your purpose.
After the person is asking for more info, simply give them your text number and the keyword for easy sharing of information with them. Since it's already set up there's nothing to do but share it when it is appropriate.
Wrap Up!
There you go. Three simple ways to use text message automation to build your list. Think about it! SMS Marketing is cheap (almost free), has very high open rates, and a very wide reach, so why aren't you using it? The usual reasons for small business owners are time, cost, and complexity. Nowsite removes all of those obstacles for less than $100 per month. Check it out today!
What we haven't talked about here is the full-funnel, the full process of how you plan to engage them step-by-step to get them to take further action. That should be created and developed first and this process should simply be a part of the overall process.
If you need help with any of this, please reach out and book a 30-minute discovery Q&A call with me at https://stanNshields.com/30. I'll be happy to share some ideas with you and discuss the right tools based on what you are trying to accomplish.
Great stats on text message marketing. Check out #35! LOL
Stan N. Shields is a local small business owner who has successfully used the online marketing tools for more than 15 years to grow his local martial arts school and now his local small business Marketing Automation Solutions. Click here for a free 30-minute consultation, or visit stanNshields.com for more information. Some of the links contained in this article may be affiliate links. This means the author may receive a small commission from any purchases made, at no additional cost to you. Thank you for your support.