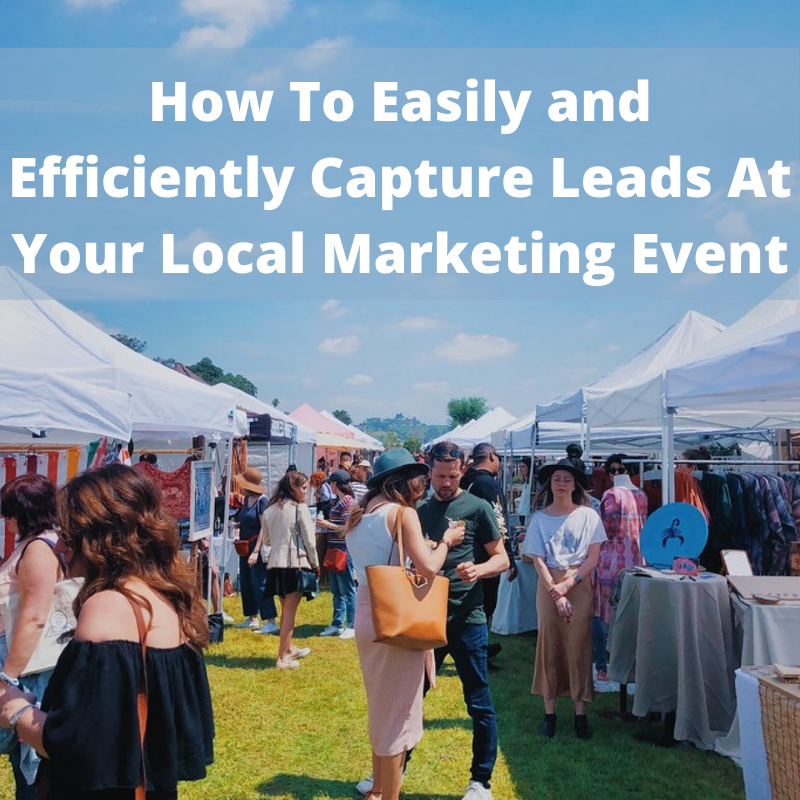 You have spent hours, days, weeks or even months getting ready for this big event. You have got your specials in place. Your prize drawings are ready to go with sample bundles of the best products you offer. You have got your forms printed up and ready to capture names, phone numbers, and email addresses for interested visitors at your booth.
Ah ha!! This is where your system fell apart! Are you still capturing lead information on paper forms? If you answered, yes, read on. I have a simple and inexpensive solution to help you capture leads more efficiently and deliver content to your newly found subscribers immediately. QR Codes have been around for quite some time, however, they have never been more effective than today. Updates in technology on your cell phones and tablets have made them indispensable.
Let's talk about some key elements to getting people to stop by your booth and give you their information. As you know, it is getting harder and harder to get people to part with their information. So, you must put a nice lead magnet in front of them to entice them to give up the info.
Lead Magnets
Since this article is geared towards local small businesses who sell their products at local events, let us focus on the kinds of lead magnets that might work for you. These are just a starting point to give you some ideas to create from.
Product Bundle – Put together a nice sampling of the products you offer into a very nice arrangement in a basket of some kind and wrap it up to look nice. Create a sign with the total value of the bundle. Give away one of these per day in a random drawing from everyone who entered the drawing via your system we will describe below.
Free Membership – Give away a free trial membership to your program, entry to your tribe community, or something along those lines. I used to give away 3 months of kickboxing, or 6 months of Taekwondo programs at every event. This meant that one person from all the entries was going to win a free 6-month Taekwondo program. However, I captured enough leads to sell 5 – 10 times more memberships.
Free Sample – Give away free samples and tell them that anyone can sign up to be notified of upcoming specials, and events you will be attending.
Free Activities – Allow your target market to participate in a free activity that showcases your business. Require them to complete a waiver or questionnaire to participate. I used to have free board breaking for the kids. Their parents had to create a waiver first. Bingo, now I have their information.
Free Recipes, Instructions, or a Guide – Everyone that signs up will receive your secret recipes, instructions on how to do something cool, or a guide that will help them accomplish something they want. Let them know that by signing up, they will receive similar goodies in the future because they are on the list.
Be creative. The list is endless as to what you can offer. Here are some articles that may spark some other ideas.
Setting up your Automation
Step 1 – Create a lead capture page
Use your landing page tool to create a lead capture page. The sole purpose of this page is to capture leads. The basic information to be captured is name, email, and mobile phone number. Keep in mind that the more information you ask for, the fewer people who are likely to sign up, unless you have a very compelling offer. If you are giving away something they really want, you can ask more questions. You will have to test to be sure what works best. Click here for a sample landing page.
Once they have completed the data fields here on your lead capture page, you can send them to a certain page on your website, your company provided website, your appointment calendar, or wherever you deem appropriate based on your process. You may want to create a landing page that provides more information on this specific product or service before sending them to some other place. If you do not have a tool to create a lead capture page, look at Nowsite.
Step 2 – Connect Your Lead Capture Page to a Text Message System
If you do not have a text message system and are not willing to purchase one, skip this step. However, Nowsite offers a system that includes email and text messaging for very reasonable pricing.
Craft five or more messages to be delivered to your prospect with the first one being delivered immediately. The first message should deliver the giveaway you promised or lead them to an email that has the item or instructions on how to get it. Your follow up messages should tell your story and/or lead the person back to your store or other offers.
Step 3 – Connect Your Email System
In conjunction with Step 2, your prospect should receive the first email immediately, or within the first few hours after subscribing. Ideally, you want to send this immediately with their FREE GIFT or delivering whatever you promised. In addition, you want to craft five or more messages telling your story and bringing the prospect back to you in some fashion. Give them a reason to trust you and to come back and buy from you.
Step 4 – Create a QR Code
The QR Code is the key to getting them to your lead capture page in the first place. Do this last so that once everything else is done and in place, you will only need the URL for your lead capture page. There are a lot of tools that can generate QR Codes, however, you can use https://www.the-qrcode-generator.com/ if you do not have a preference. Just copy the URL of your lead capture page and paste it into the code generator and it will create one for you. Create an account and you can save it.
Sample QR Code leading to a sample lead capture page.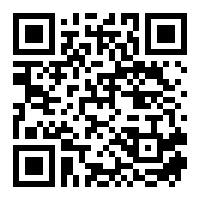 Simply point your phone's camera at this image. There's no need to click anything other than the message that appears to open the landing page. Do not take a picture of the image. 
Step 5 – Download and Print Your QR Code
Once generated, download the file, paste into a word processing document, enlarge it, and print it. You can put it in an acrylic stand that you can get from any office supply store and display it on your table at your event. You may want to have several available for easy access for your prospects. The larger it is the easier it is for people to see it.
You will also want a very clear explanation as to why people will want to scan it. If you are giving something away, make it clear what you are giving away. Provide easy instructions such as "use your phone's camera to scan and enter the drawing" in big bold print so they can see it.
Step 6 – Follow Up
If you built out your text and email series, you have some help with the follow up. However, you can take other steps. Follow up by friending, liking and posting on social media to the people who have entered your drawing or entered to receive your giveaway. In addition, you bought yourself some additional time to create other follow up emails to your sequence. Your objective is to keep the subscribers engaged and guide them back to your store or someplace where they can buy what you have to offer.
Conclusion
Those are your basic steps to creating an easy lead capture and follow up system. Nowsite is my tool of choice. Want to see the system at work? Scan the image below with your mobile device, and fill in all the fields. You will then get a live example.
Disclaimer: I am an affiliate of Nowsite and will receive a small commission at no additional cost to you if you choose to purchase. In addition, my team and I offer extensive weekly marketing support and guidance for Nowsite subscribers who have purchased through us. If you have other questions, please do not hesitate to reach out to me by booking a no obligation 30-minute discovery call at https://stanNshields.com/30.